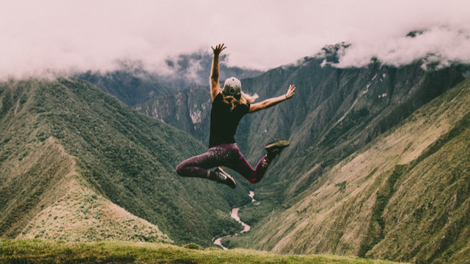 As a woman, what is something you've recently told yourself that you can't do? Maybe that you can't run a certain distance, maintain a healthy lifestyle, get promoted at work, or manage the house, your family, and yourself all at once. We all have doubts and limiting beliefs about ourselves. However, women are often more open and vocal about it. For your next race, consider using it as a chance to celebrate yourself and other women, reminding yourself of all of the things you and we actually can do.
As you're thinking about the race, running in general, or another significant part of your life, identify a goal and consider what you think is holding you back from achieving it. What is a doubt you have or a limiting belief you're placing on yourself? Take a moment to write it down. Some common examples are: "I'm not an athlete." "I can't run a 5K/10K/half marathon/marathon." "There are other people more qualified." "I don't deserve it." "I'll never be good enough."
Usually, our doubts or beliefs feel pretty cemented, like they are a part of us. They can be formed due to past experiences, feedback received, cultural and societal expectations, other people, our own personality, and more. At times, doubts and limiting beliefs can lead to emotions like anxiety, shame, anger, or even depression, and can negatively impact our performance.
It's important to address these beliefs in order to think more rationally, which promotes better emotions, mental flexibility, and improvements in well-being and performance. We can accomplish this by believing that we can, understanding why we can, and determining how we can move past our doubts and limiting beliefs in order to accomplish our goals.
Believe that you can. When you look at the doubts or limiting beliefs you wrote down, consider: What parts of these are true? How did you arrive at those beliefs? Who created them? Then, what parts of these doubts or beliefs are untrue? Begin to counteract your confirmation bias by identifying legitimate pieces of evidence that you actually can reach your goal.
Understand why you can. More than likely, your goal is important to you. Think about your enthusiasm for and genuine interest in your goal. What makes you passionate about it? How does your goal align with your values? When we make these connections and understand our motivation, we're more likely to affirm ourselves.
Determine how you can. Lastly, make a plan. To reach your goal, determine many mini-steps to get there. Focus on what you have control over in the process. Reach out to others for support or guidance. Action brings change, so keep moving forward.
Remember, most often we are the ones who create these doubts and beliefs that limit us, which means we also have the power to craft a new story. Believe in yourself, stay motivated, and trust the process. It's time for your next chapter to begin.
This content was originally featured in the March/April 2022 issue of Wingfoot Magazine.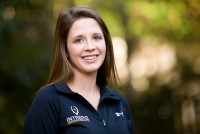 By Abby Keenan, MS, CMPC
Abby is a mental performance coach located in Dacula, GA. She helps athletes improve themselves and their performance through mental skills. Interested in learning more and seeing if mental skills coaching would be a good fit for you? Schedule a free consultation.