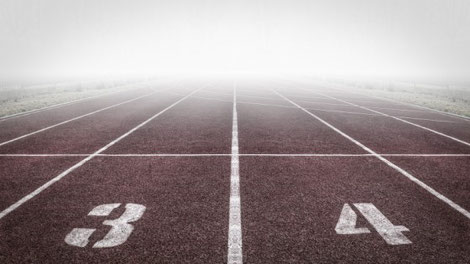 With a constant COVID-19 news cycle, practice and competition postponements and cancellations, and work and school commitments being shifted online, everyone is experiencing the impact of the Coronavirus pandemic. Whether this "new normal" is requiring you to adjust in small ways, is putting your basic needs into question, or anything in between, we wanted to reach out to say we are thinking about you. We hope that you're safe and that you're taking all of the latest World Health Organization and Centers for Disease Control and Prevention (CDC) recommendations seriously.
During this time, we wanted to provide a few updates and resources. Please let us know how we can help. 
We are open.
One thing hasn't changed: We are continuing to offer all mental skills training sessions online via Zoom. During sessions, we are happy to:
Discuss how the Coronavirus pandemic is impacting you and your family
Help you mentally navigate changes and adjustments
Continue your mental training plan as normal (if that's what would be helpful)
Work on other mental skills based on what is important to you now
Refer you to another professional as appropriate
Common mental skills we've been addressing with clients during this time include:
Establishing daily routines to help you regain some control and positively impact your well-being, including sleep
Identifying process goals to take action on rest and recovery, self-care, and/or continued training
Building confidence during your solo training to be able to leverage when competitive events return
Improving thoughts and managing ineffective thoughts
Practicing relaxation exercises (i.e., deep breathing) to help with physical and mental composure and managing stress
Using imagery (or visualization) to mentally practice your sport, continue skill development, and maintain confidence
Communicating with family and friends about how you're feeling, expectations, and staying connected
Let us know if you want to connect.
Current and past clients: To schedule a session, please use Abby's calendar or email John.
For potential new clients, we offer a free 30-minute consultation.
If you are experiencing more mental health-related concerns or issues, we recommend using the search tools through your insurance provider, Psychology Today, or the Georgia Psychological Association. Some Certified Mental Performance Consultants (CMPC) are also licensed practitioners (i.e., therapists, counselors, or psychologists). Search for a CMPC who specializes in a specific mental health area using the Specialization drop-down menu. Or, feel free to email Abby and she can refer you to an appropriate professional based on your needs. Many mental health professionals are offering online telehealth or teletherapy services during the pandemic.
Other resources:
Here are several resources we have found to be valuable. We hope these provide timely and relevant information for you and your loved ones. We will continue adding to this list as new resources become available.
Coronavirus-Related Information:
Sport:
Running:
Swimming:
Triathlon:
Families:
Business & Leadership:
Mental Health:
Stay safe and healthy!
Abby & John