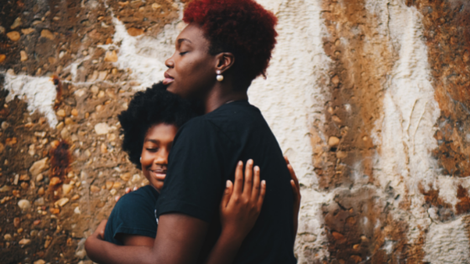 When parents or caregivers offer appropriate support, youth athletes are more likely to enjoy sports and keep participating over time. One way that parents can be supportive is through communication, specifically about three parts of the sports experience: choices, emotions, and learning. By using the following strategies, parents can communicate in ways that help youth athletes feel motivated, heard, and loved, no matter what happens.
What do they want?
Athletes are more motivated to participate in sport when they gain competence, feel like they have a community, and it is their choice. I'll never forget deciding between playing piano or swimming year-round in seventh grade. There wasn't enough time for me to do both, so my parents presented both options and gave me the choice. That was a powerful moment, one that influenced my childhood and ultimately, my career. (I chose swimming, which led me to my interest in the mental aspect of performance.)
Young people should be able to choose what sports they play and set their own short- and long-term goals within sport. By communicating about what the athlete wants and acting on it, parents demonstrate appropriate support rather than making assumptions, setting goals for their child, or becoming over- or under-involved.
How do they feel?
We are emotional beings! When a young person shares how they feel, particularly when it's "bad," parents often say that everything will be OK, try to fix it, or offer solutions. Resist these urges, at least at first. 
Instead, normalize your child's experience by listening non-judgmentally, telling them that it's OK to feel how they are feeling, and asking open-ended questions (try starting your questions with "what" or "how"). This will help your child feel heard and supported. Often, they will feel a lot better from just talking. Sometimes, they may not want to talk; just being with you can be comforting. When they are ready to accept their feelings and move forward, you can offer to help, while letting them decide what to do next. 
What can they learn?
No doubt about it, the outcome of any competition is important to youth athletes, but it's not the be-all, end-all of their sport experience. Win or lose, goal achieved or not, parents can help their children to embrace learning and growth through sports.
After any competition, wait until your child is ready to talk rather than jump into the conversation as soon as you get in the car. If they don't want to talk about the competition, listen to music or talk about something else. Athletes are physically and emotionally tapped after competing, so it's understandable that they may need some time to recover and process what happened before talking about it.
When they do open up, you can ask questions like, "What worked? What didn't? How do you feel?" It's also helpful to praise good things they did based on what you observed, like effort, strategy, and embodying positive values (e.g., preparation, teamwork, resilience, fun). Above all, help them navigate emotions that surface and let them know you support them regardless of the outcome. 
This content was originally featured in the October 2021 issue of Wingfoot Magazine.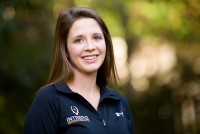 By Abby Keenan, MS, CMPC
Abby is a mental performance coach located in Dacula, GA. She helps teenage student-athletes improve performance, achieve their version of success, and be happier in their sport and beyond through online mental skills coaching. When working with teens, she incorporates parents as an integral part of the process. Interested in learning more? Schedule a free consultation.